FIT GUIDE
We're here to help you find your perfect fit.
Finding the perfect fit is essential when it comes to capes
A well-fitted cape not only enhances your style but also adds that touch of luxury that every woman deserves for any occasion.
Selecting the right size for your cape involves considering mainly two criteria: your height and shoulder width.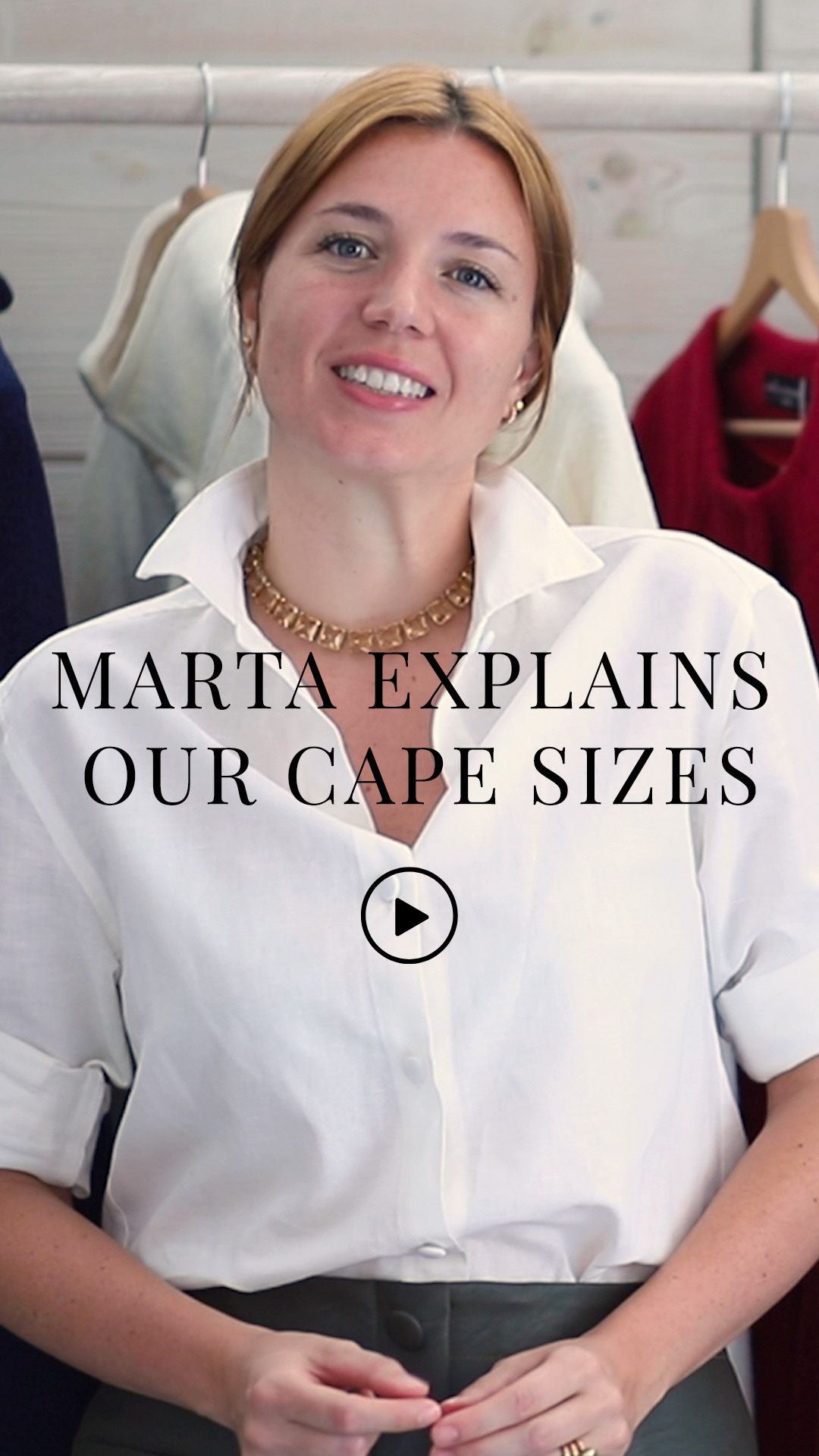 CAPE SIZE OPTIONS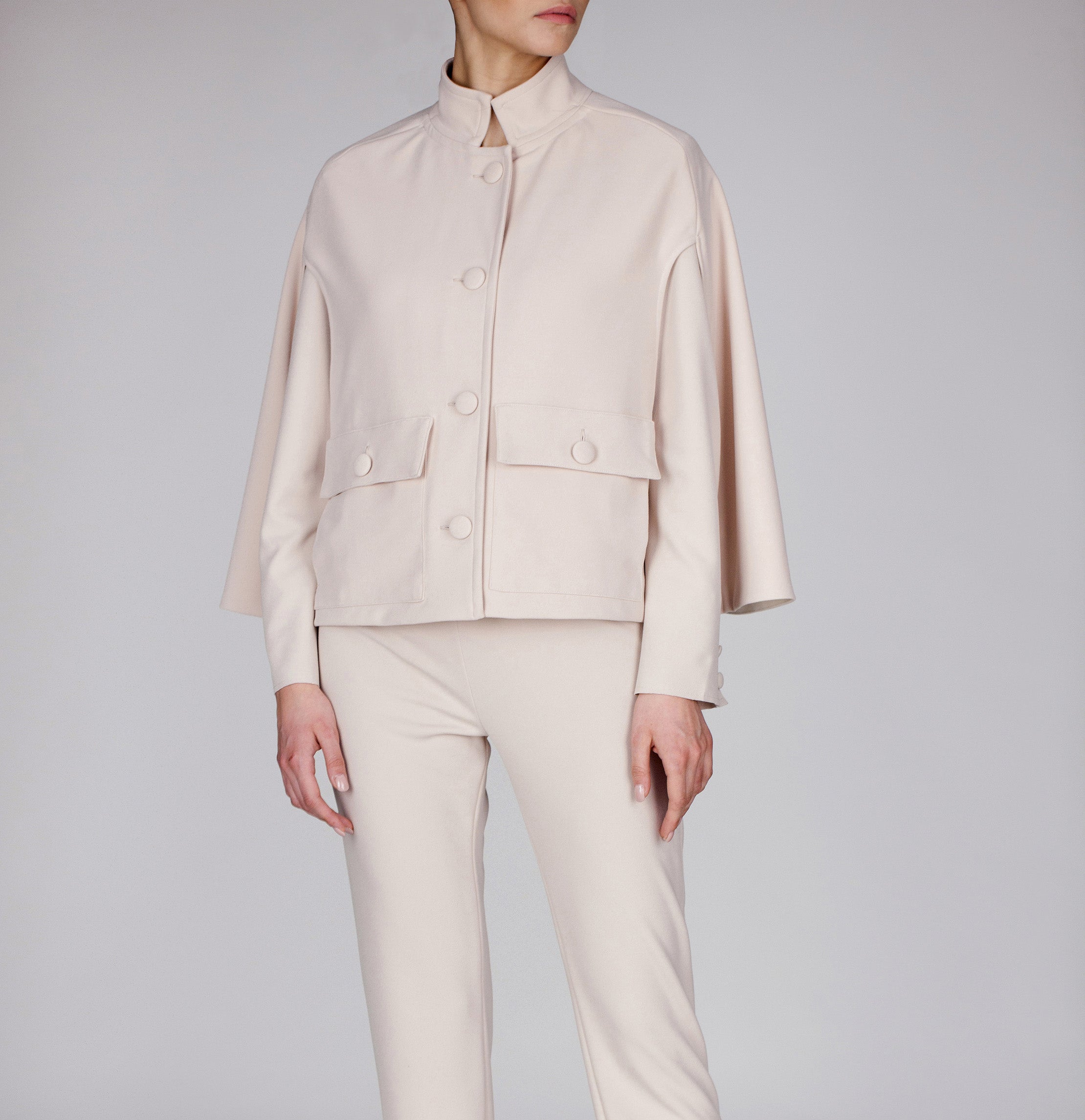 STANDARD
Front length: 32.6 inch/ 82.8cm
Back lenght: 34.2 inch/ 86.9cm
Hem circumference: 34.2 inch/ 86.9cm
Shoulder width: 17.71 inch/ 44.9cm
Taller individuals may opt for longer capes that provide an elegant and elongating effect.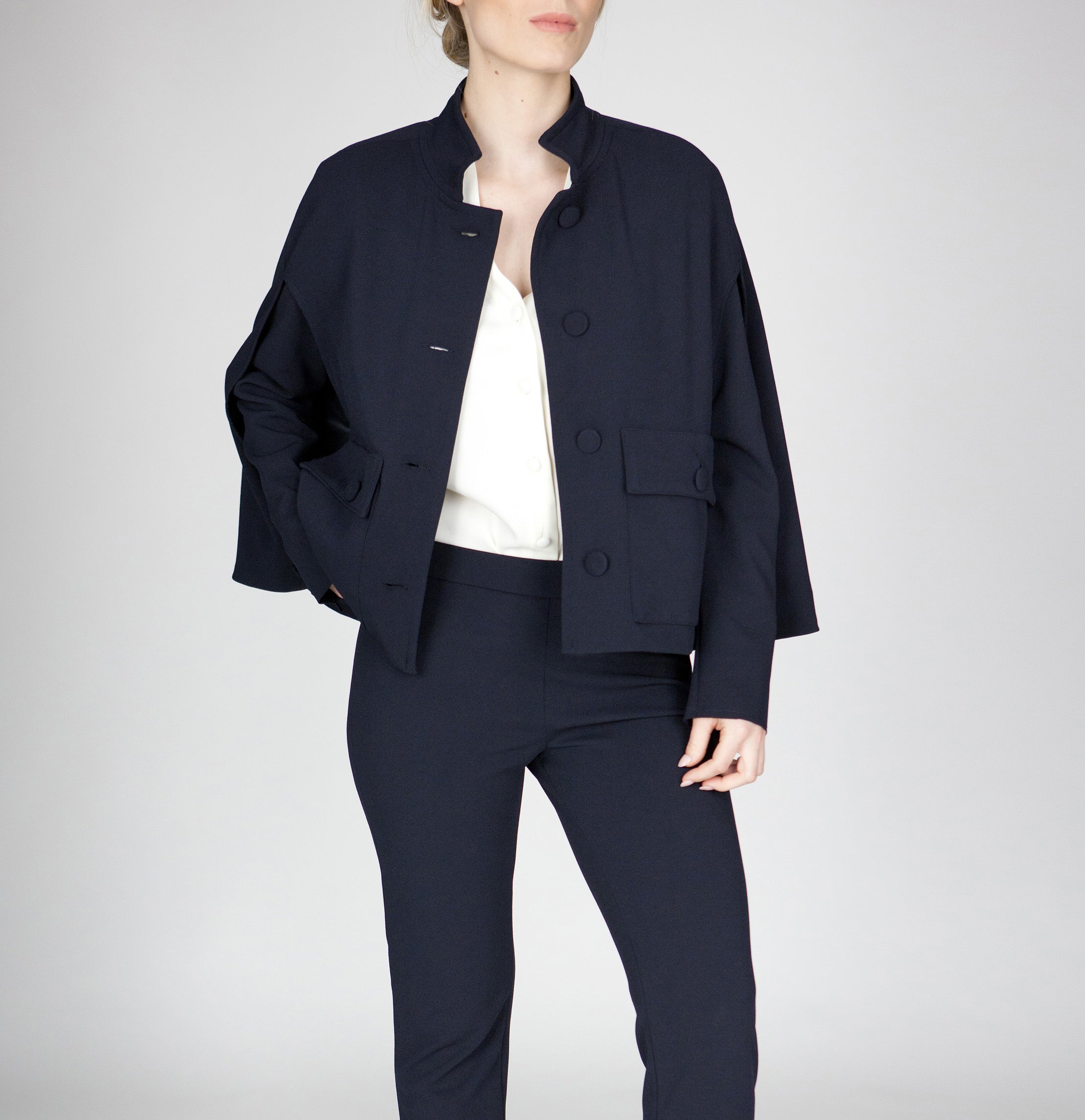 PETITE
For petite individuals, shorter capes that fall above the knee can create a balanced and proportionate look.
Petite size compared to
Standard size:
Length is shorter
Shoulder width remains the same
Hem circumference is reduced

PLUS
Plus size compared to
Standard size:
Length remains the same
Shoulder width is wider
Hem circumference remains
the same
A cape that is too narrow may feel constricting, while one that is too wide can lose its elegant shape.
IT'S UP TO YOU!
Remember, the choice of the right size is not only about body measurements; it's also about personal preference.
Do you prefer a more relaxed and loose fit, like a bohemian-inspired look? Or a closer fit that accentuates the silhouette and adds a touch of sophistication?