MS' CAPE CARE GUIDE
Proper care is essential for ensuring that your cape stays in pristine condition and lasts for years to come.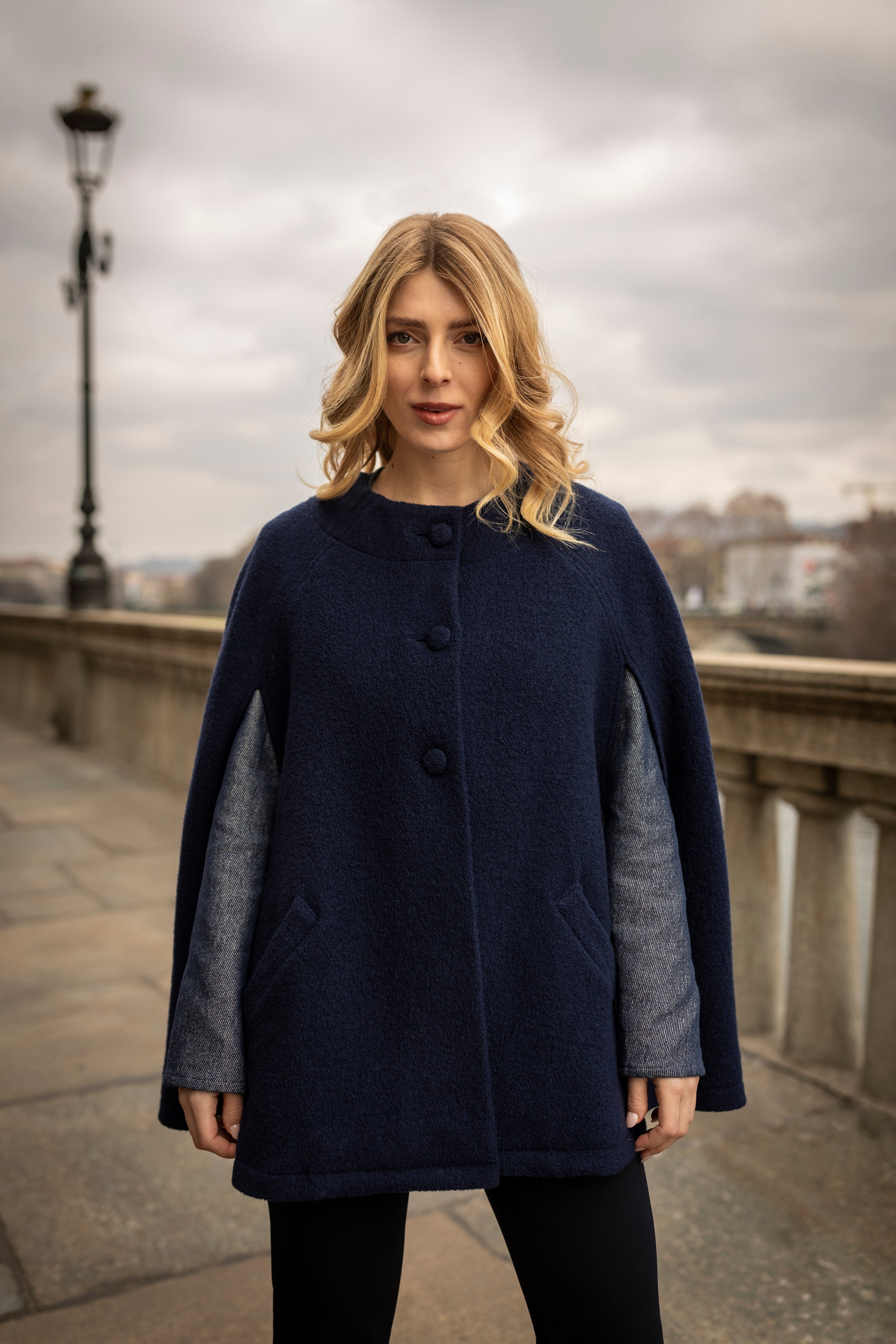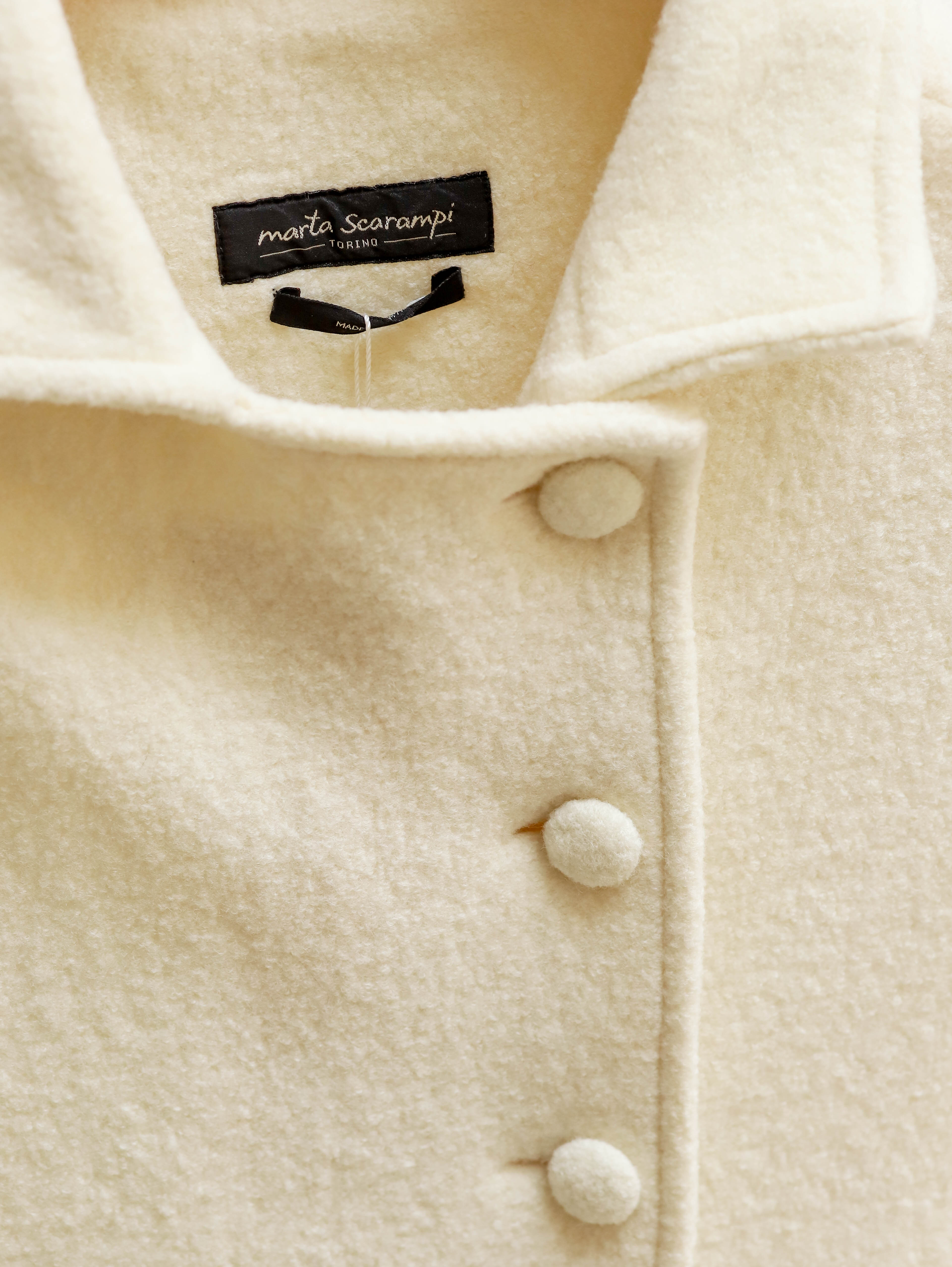 Preserving Your Cape's Beauty
Taking the time to properly care for your cape not only preserves its beauty but also extends its lifespan.
By following our Cape Care Guide and the specific care instructions provided with each product, you can enjoy your Marta Scarampi cape for years to come, maintaining its luxurious look and feel.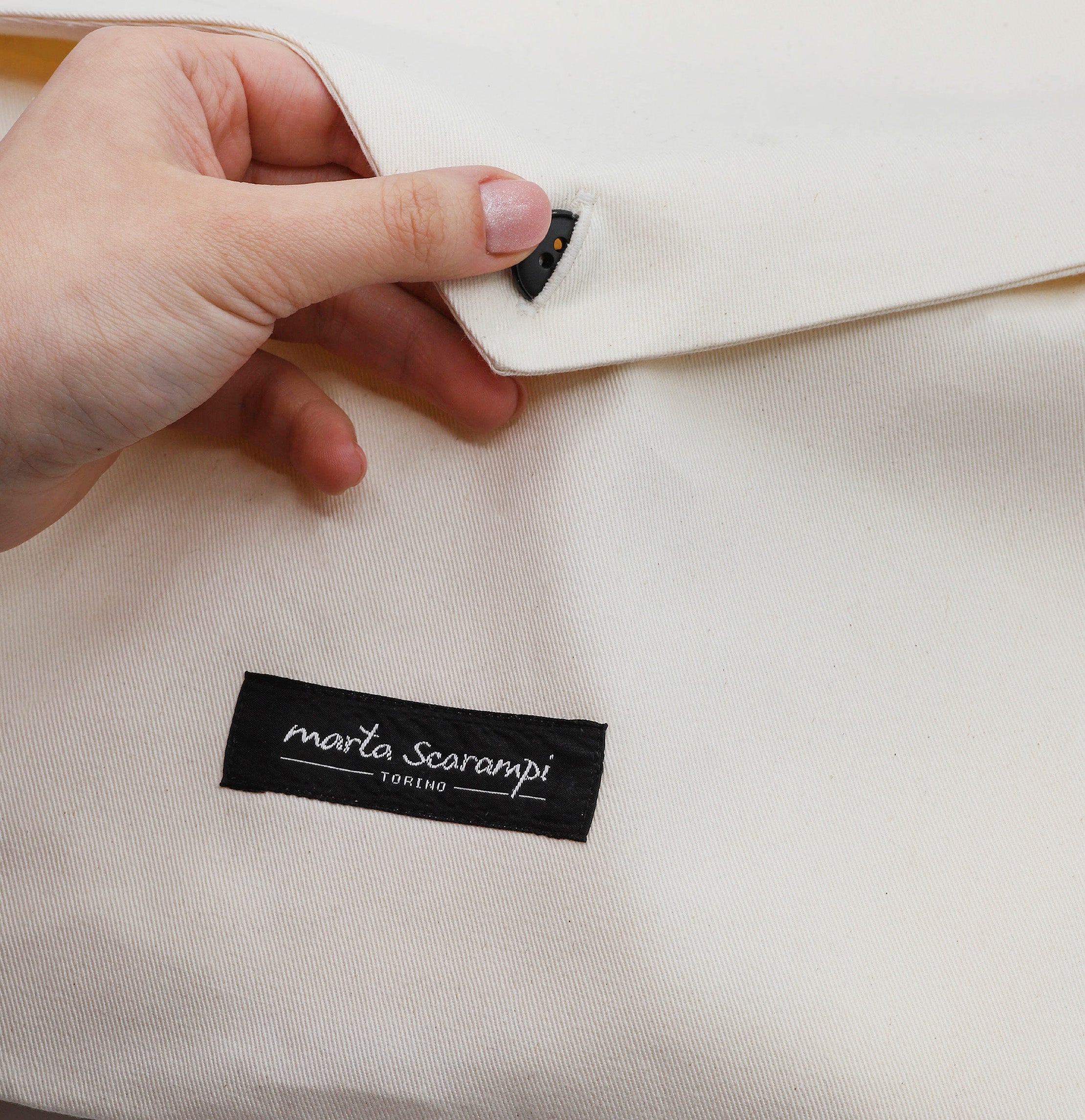 How to store your cape
Always clean your garments before storing – this helps prevent odours, stains and build-up of dirt.
Fold, rather than hang. This will help garments retain their shape while in storage. Using 100% cotton or wool bags is much safer for delicate clothing as they allow the clothes to breathe.
Check on your garments every now and then and make sure no moisture has appeared or any insects have crept inside.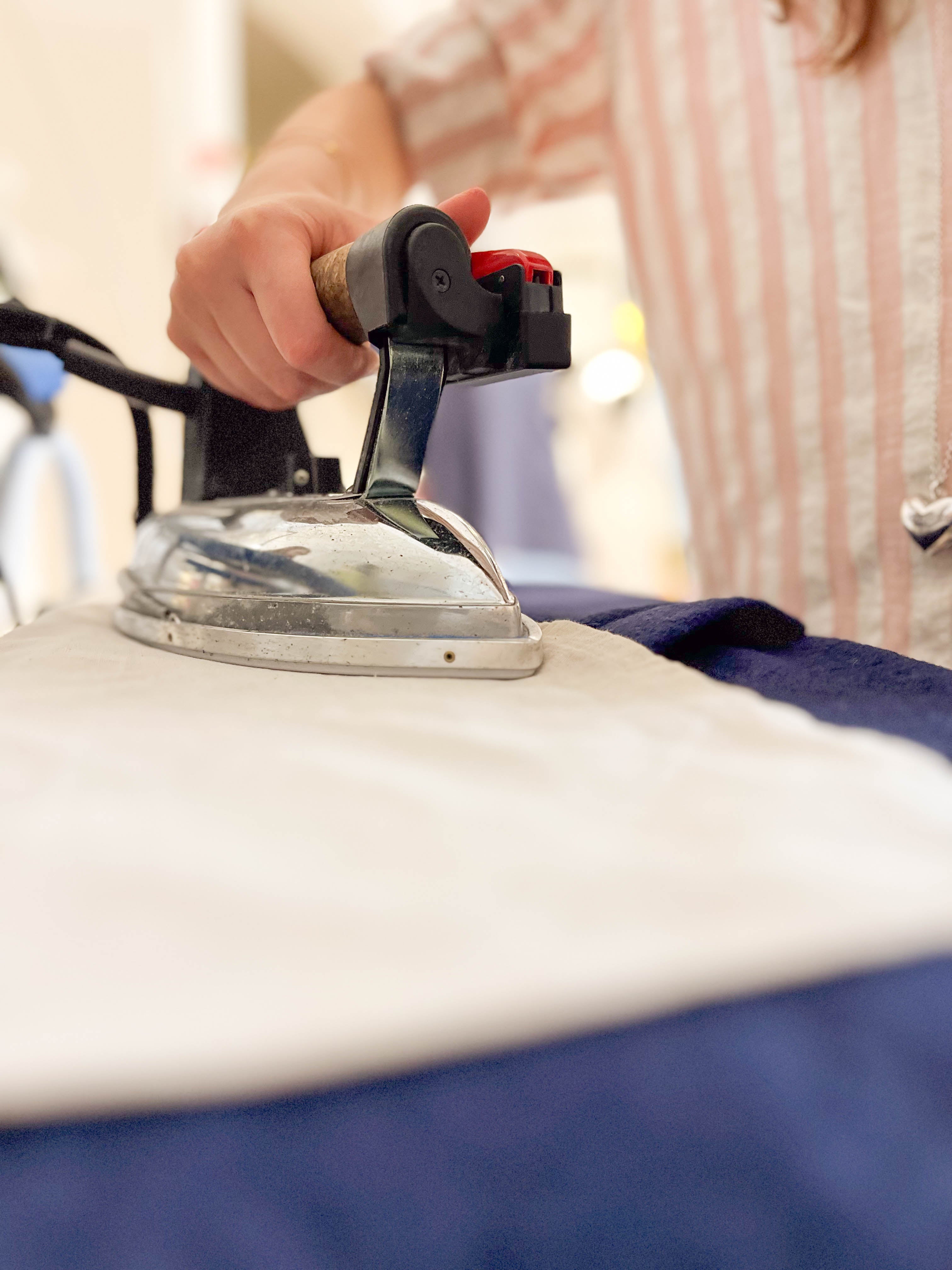 How to iron a cape
Maintaining a wrinkle-free appearance is key to showcasing the beauty of your cape.
Whether you're planning your outfit for a business meeting, an aperitivo or you're traveling, ensure your cape looks its best.
To protect the cape's fabric from direct heat, place a clean pressing cloth, such as a cotton or linen cloth, between the iron and the cape.
How to clean a cape
Some capes may require dry cleaning, while others can be hand washed or machine washed on a delicate cycle.
Always refer to the care label and any additional guidelines to prevent any damage or shrinkage.
Avoid using harsh chemicals or bleach, as they can degrade the fabric over time.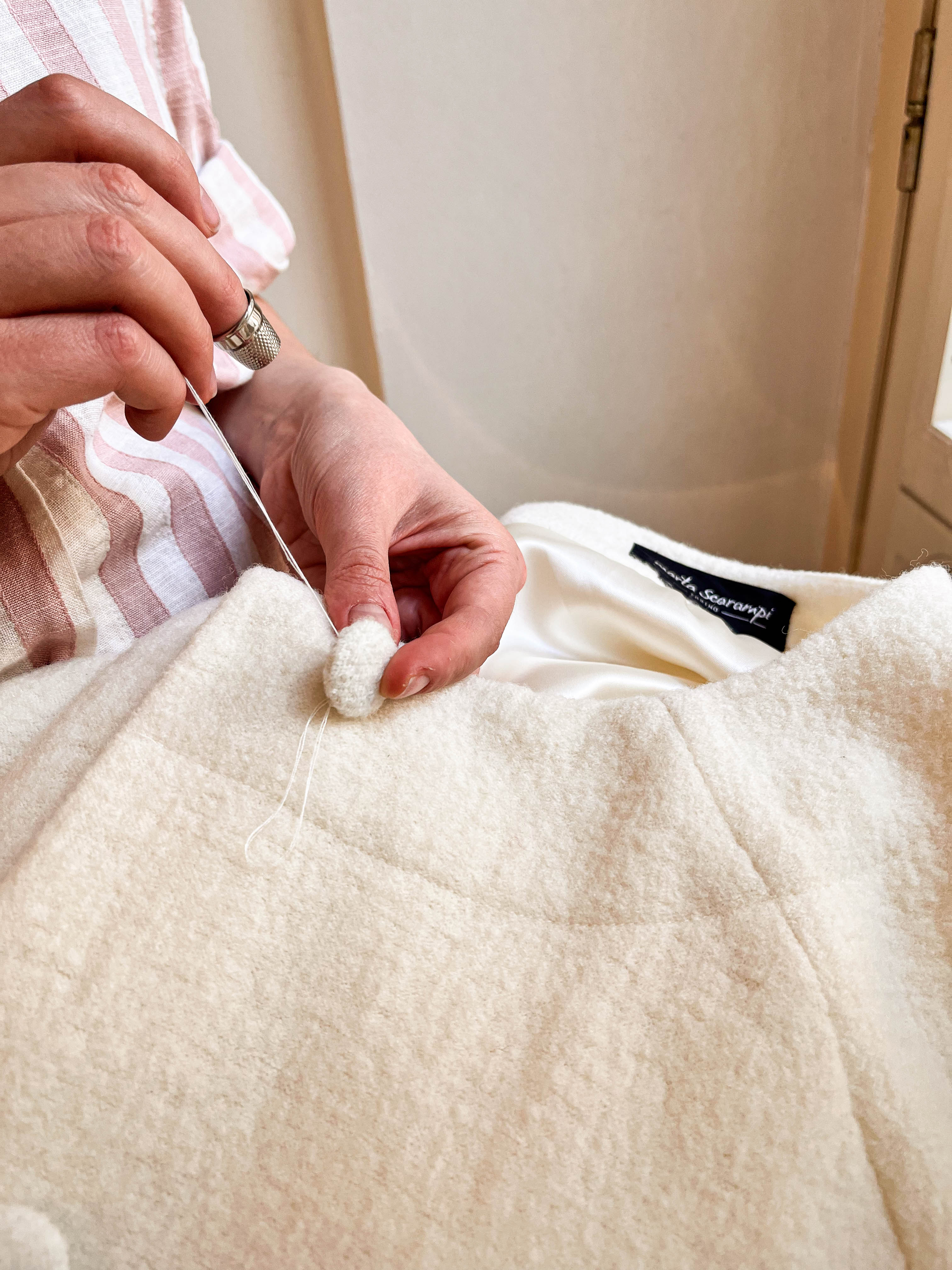 How to Reattach a Button
You can easily reattach it with these simple steps:
Locate the loose button and gather a needle;
Thread your needle with a single strand of thread;
Align the loose button with the corresponding loop;
Pass the needle through one of the buttonholes, then bring it back down through another buttonhole. Repeat 3 or 4 times to create a secure attachment;
Tie a secure knot with the thread.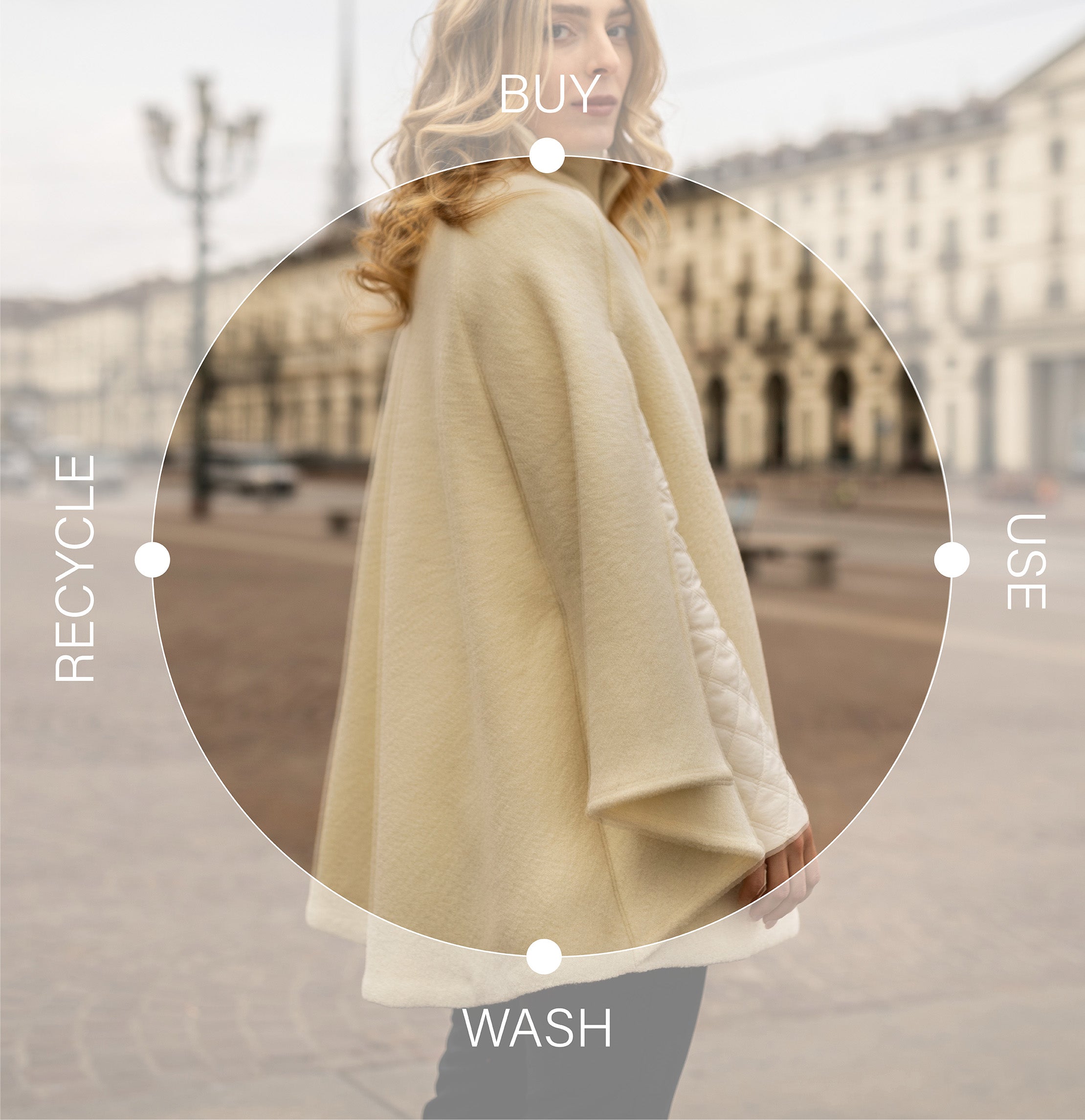 Embracing Circular Economy
We prioritize responsible production methods and make conscious choices to minimize our environmental impact.
We have increased the use of biodegradable and recyclable materials in our collections.
Our focus on wool, especially merino wool, allows us to harness its excellent properties while supporting sustainable textile practices.
We actively encourage our customers to advocate for recycling or donating unwanted garments to give them a second life.