TIMELESS WARDROBE SOLUTIONS FOR MODERN PROFESSIONAL WOMEN.
Endless combinations of capes, blazers & mix-and-match sets: everything you need for daily effortless style and a long lasting wardrobe.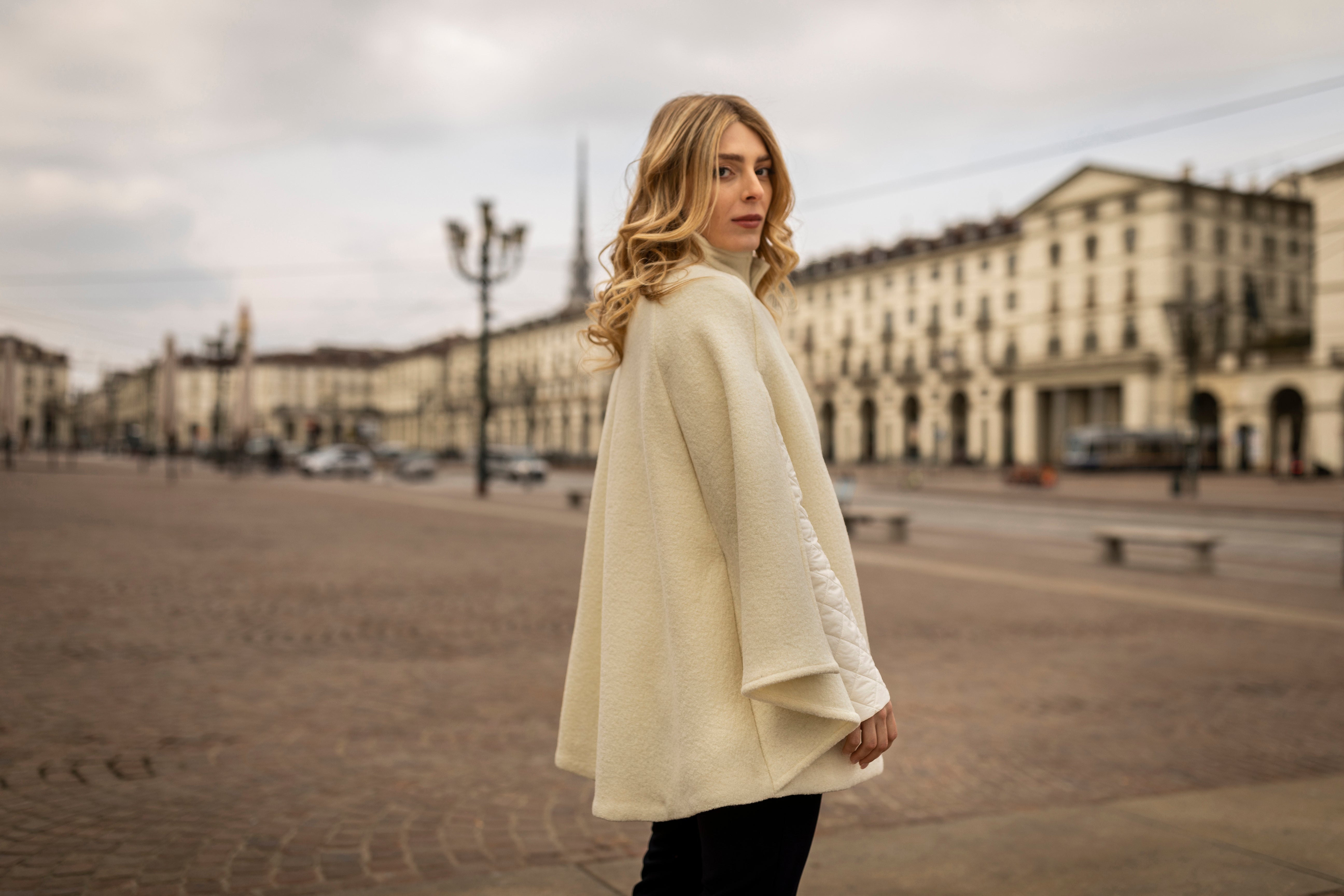 SLOW FASHION
After ordering, we'll carefully construct your garment from scratch. Pick a silhouette. Select a color. And we'll get sewing. Our direct-to-consumer model keeps the price low and the quality high. You'll know just who created your new wardrobe essential.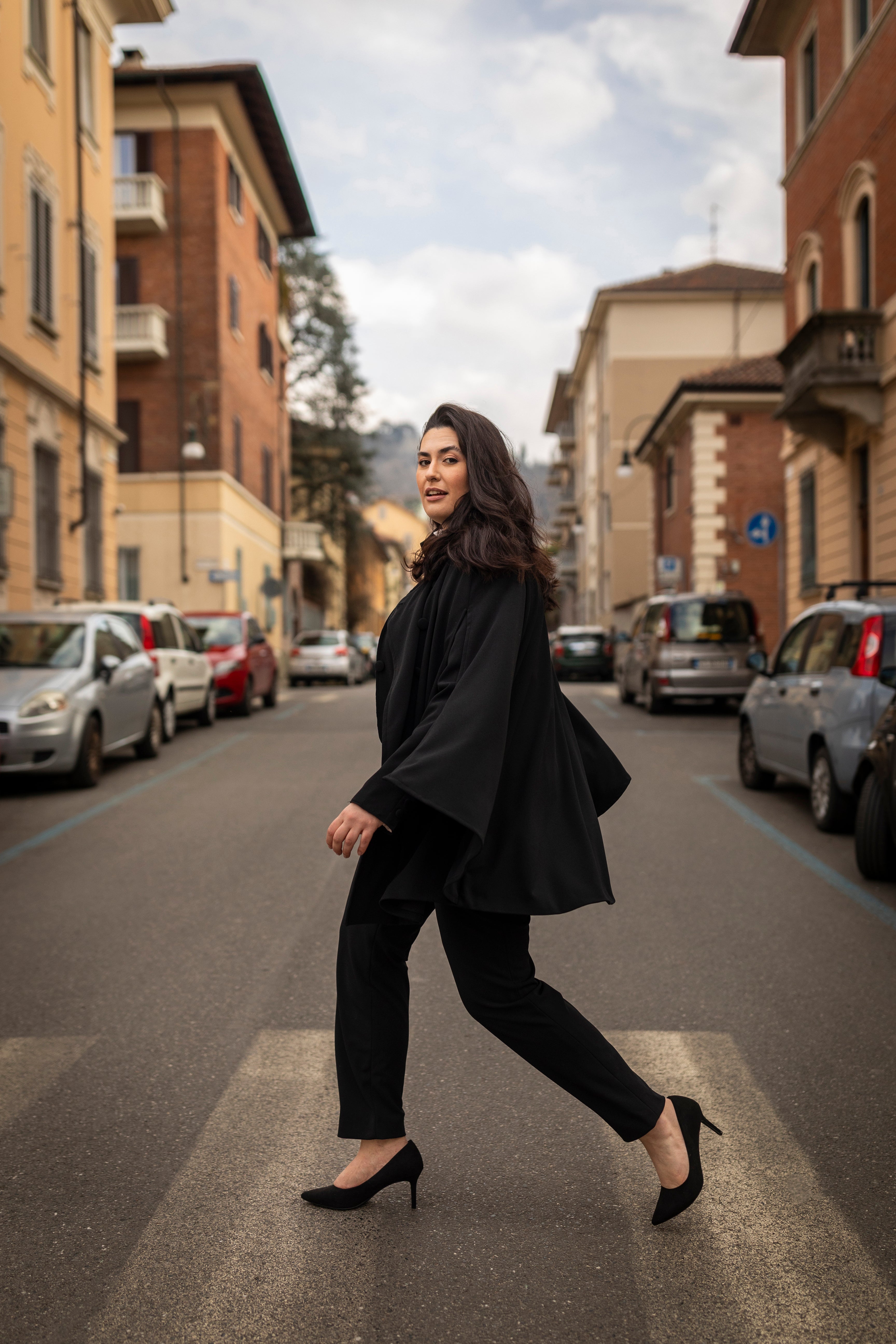 We support the Slow Fashion movement.
Our radical defense against fast fashion means that each piece will take two weeks to come to life.
But patience is a virtue.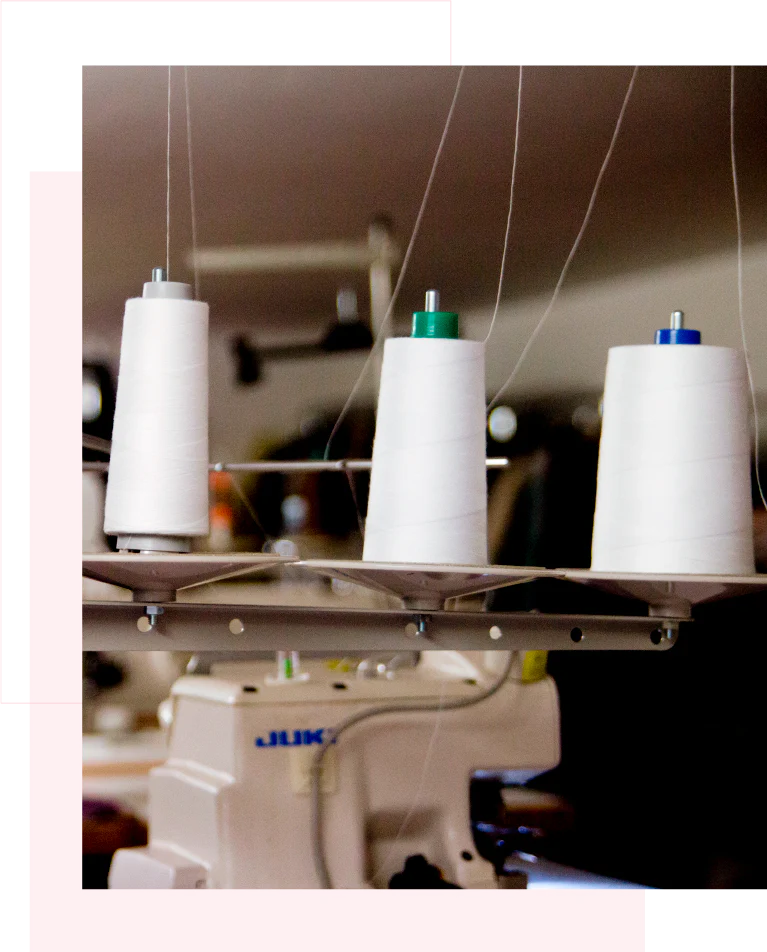 LESS WASTE
The fashion industry contributes 92 million tons of waste every year from excess in product and fabric. This can be highly polluting, as not all fabrics are biodegradable. To reduce this waste, our on-demand philosophy allows us to purchase fabrics multiple times during the seasons, avoiding over-ordering and waste. Many of our winter capes are made with wool as it is biodegradable. Our mission is to increase the use of wool in everyone's daily lives.
MADE IN ITALY
ITALIAN CRAFTSMANSHIP
 Italians prize beauty, tradition and the art of making art. 
Our Italian seamstresses sew with those ideals and our Italian mills produce 
with that kind of care. You can wrap the elegance of Italy over your shoulders, 
knowing your handcrafted heirloom comes steeped in time-honored luxury. 

We are proud to have our atelier's headquarters in Torino, Italy.
OUR HOME: TORINO, ITALY
There is a special kind of magic in the baroque buildings and sidewalk cafés of Torino, Italy. We'd like you to feel a bit of our city when you wear our clothes, as our atelier's location defines so much of who we are and why we create our garments. Torino isn't overrun by tourists. It's a time capsule for elegance and poise. If you walk down the street here, the quality of the Torinese is so splendidly evident.
As Italians from Torino, we grew up to love sophisticated things. The past is still so magnificently alive here and Torino's people exude elegance and class. In Torino you don't need to search for great beauty, you just walk around and notice it immediately: the facades of the houses, the impeccable details, the enchanting courtyards as well as the historical gates, cafes & shops. We are committed to sharing that sense of elegance. Our beautifully crafted pieces offer impeccable finishes, durability and unique contemporary designs.


Lucia and Marta Scarampi
AN ITALIAN SOUL
FOUNDED BY SISTERS
Marta Scarampi is a women-focused company founded on sisterhood, combining fashion designer Marta's creative vision with her sister Lucia's business drive and marketing acumen.
Everything we do has you in mind. Being an independently-owned and operated company has allowed us to take creative risks and promptly implement feedback from customers. With your input, we are able to create new, unique designs and make revisions that are perfect for you. 
FOR WOMEN. BY WOMEN.
We get you. We know that you need lasting and easy wardrobe saviors. Inspired by the confidence and beauty of all women, our comfortable but polished pieces were made with you in mind. We truly value inclusion, which is why most of our garments are available in a wide range of sizes.
Time to find #myeverydaycape