The Tara Cape
A special design for a special partnership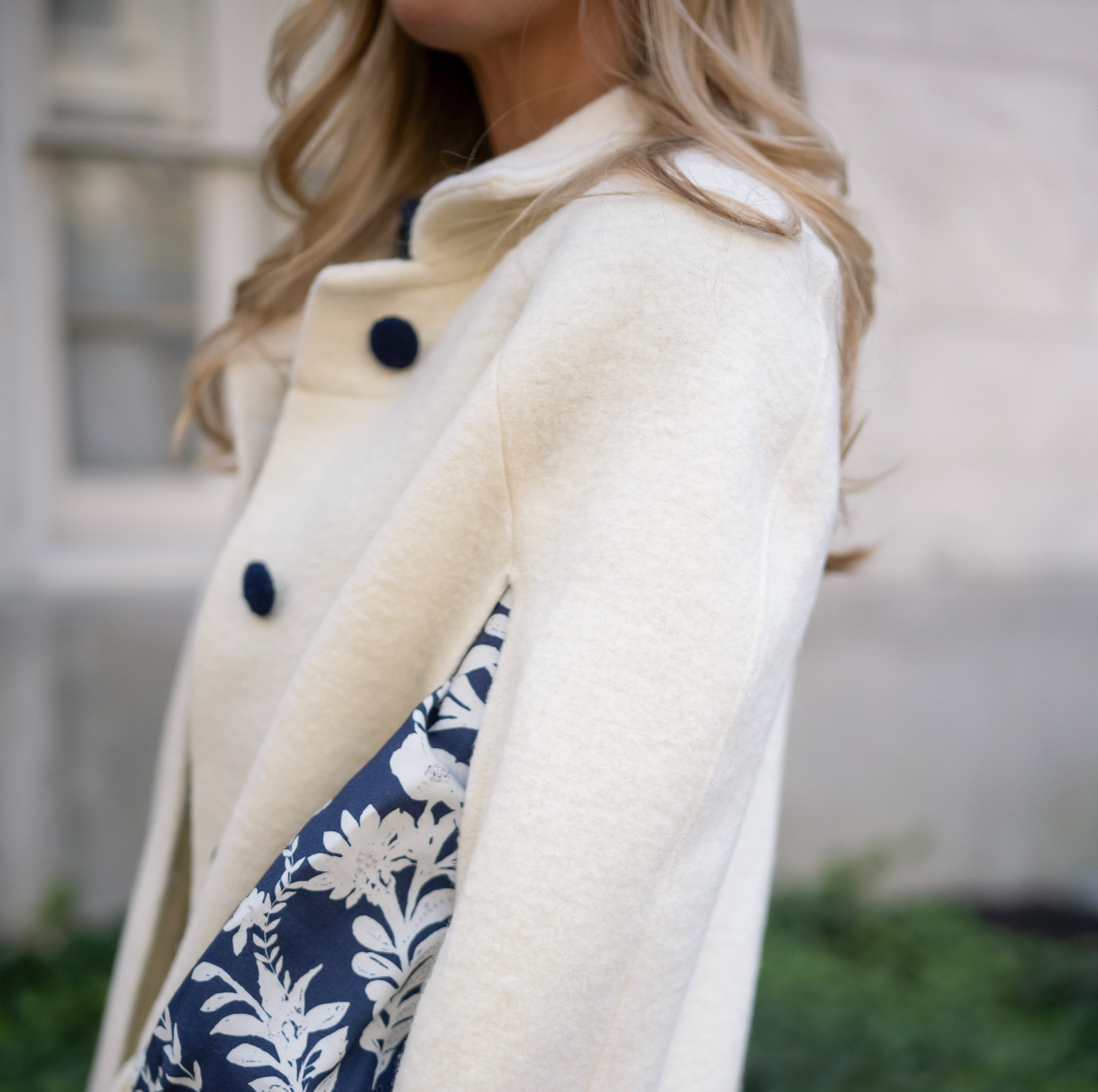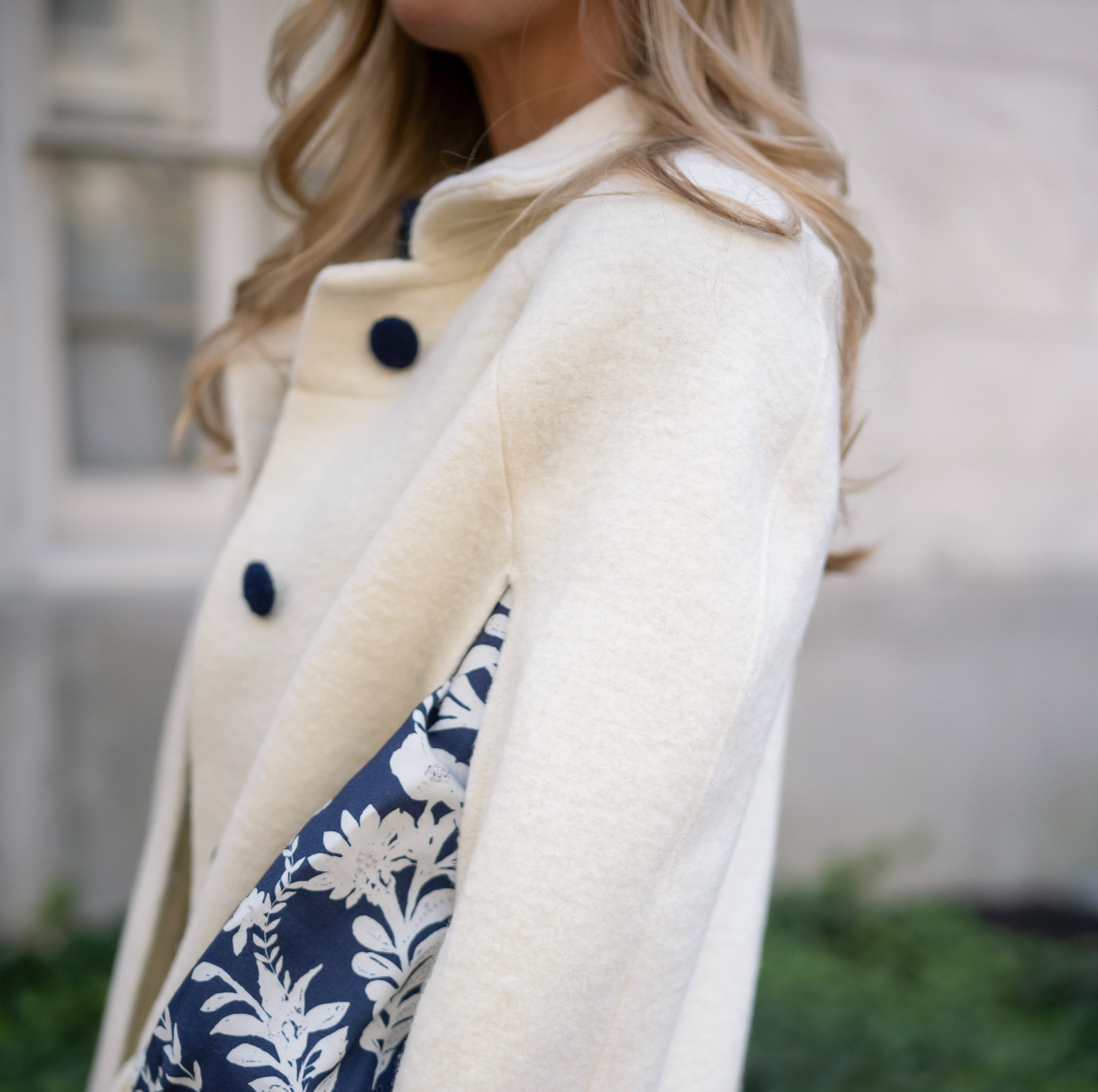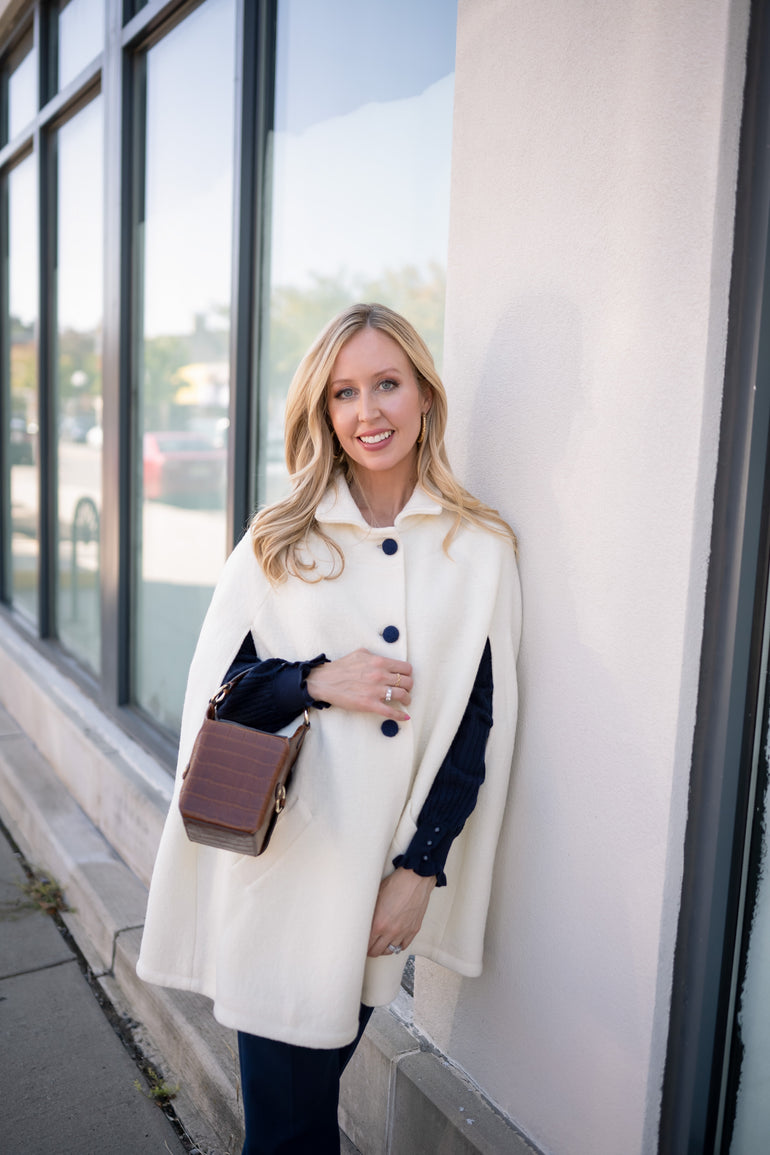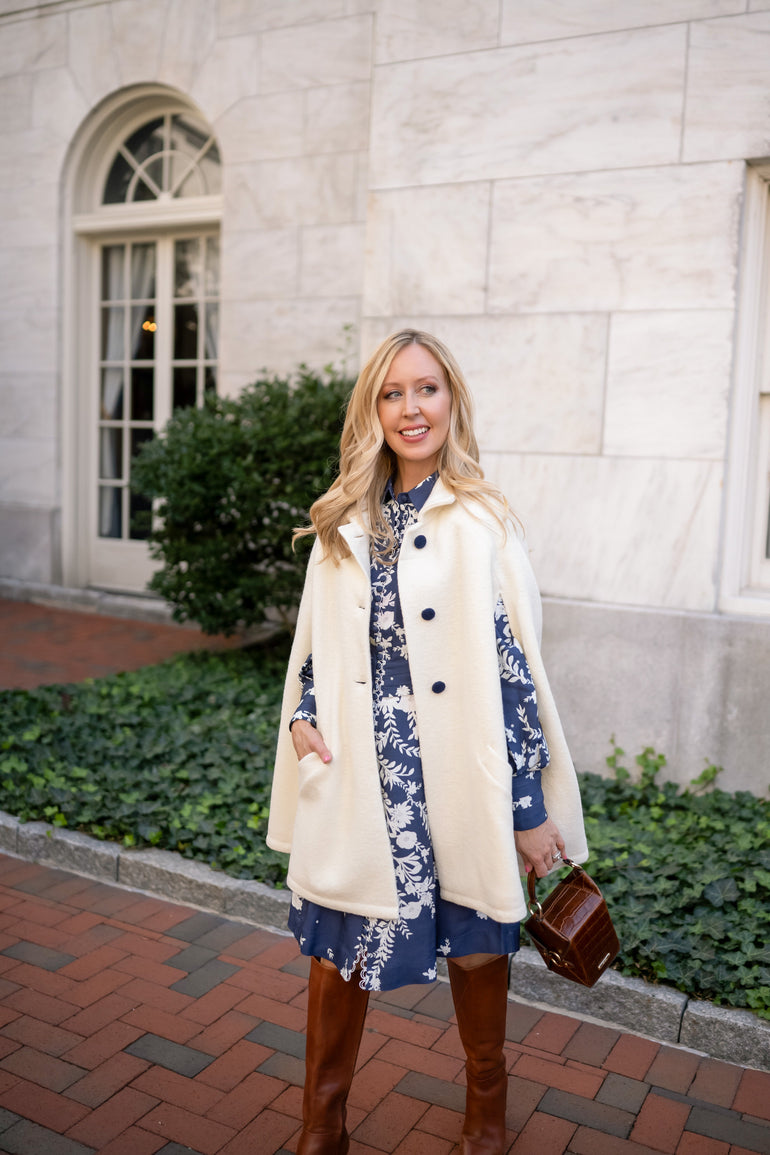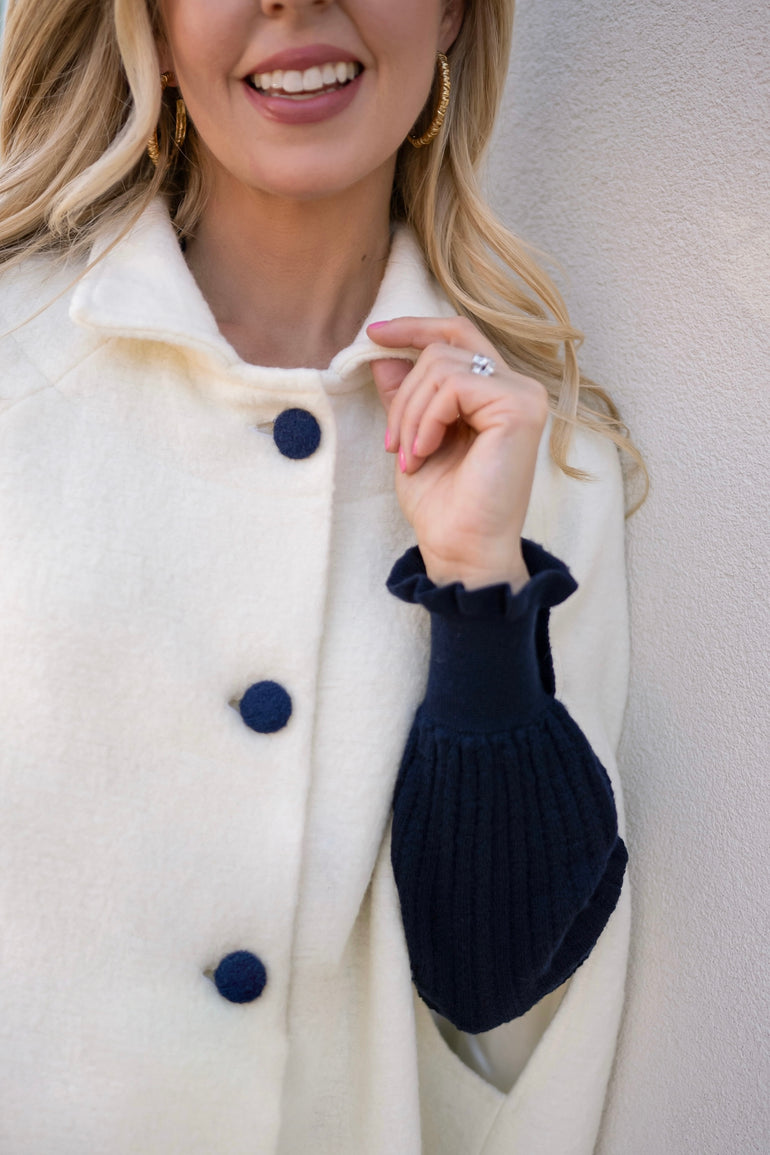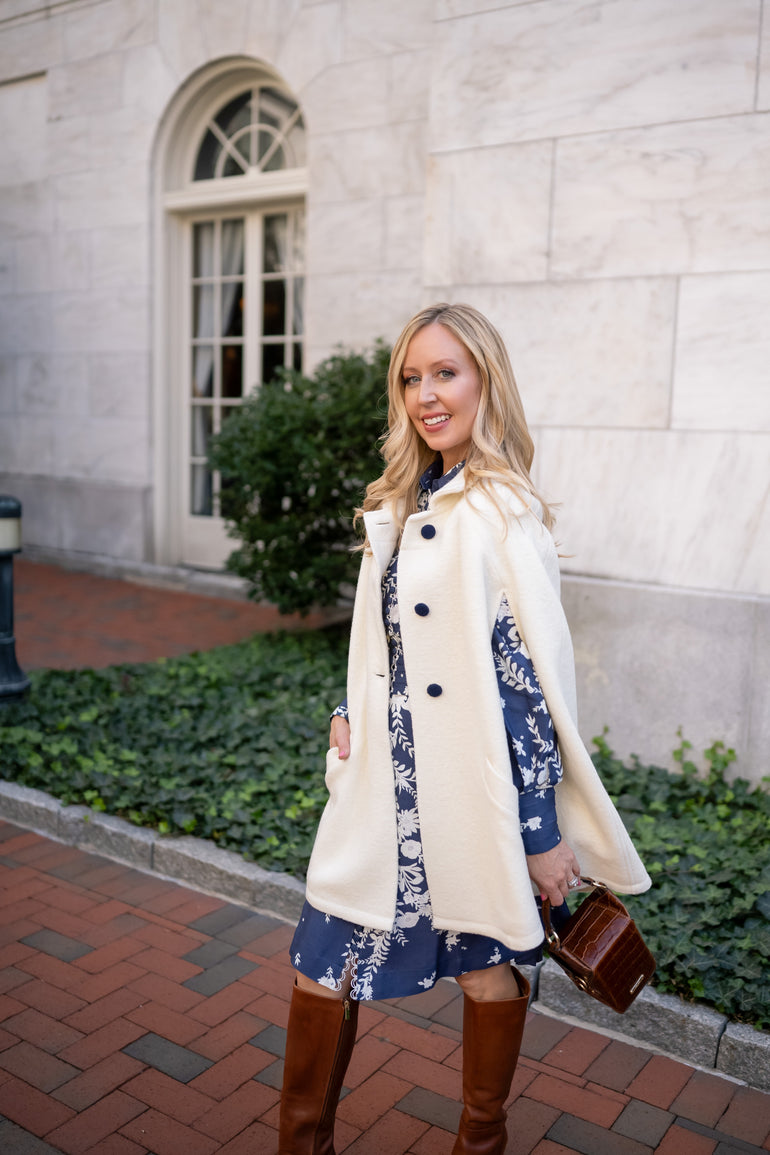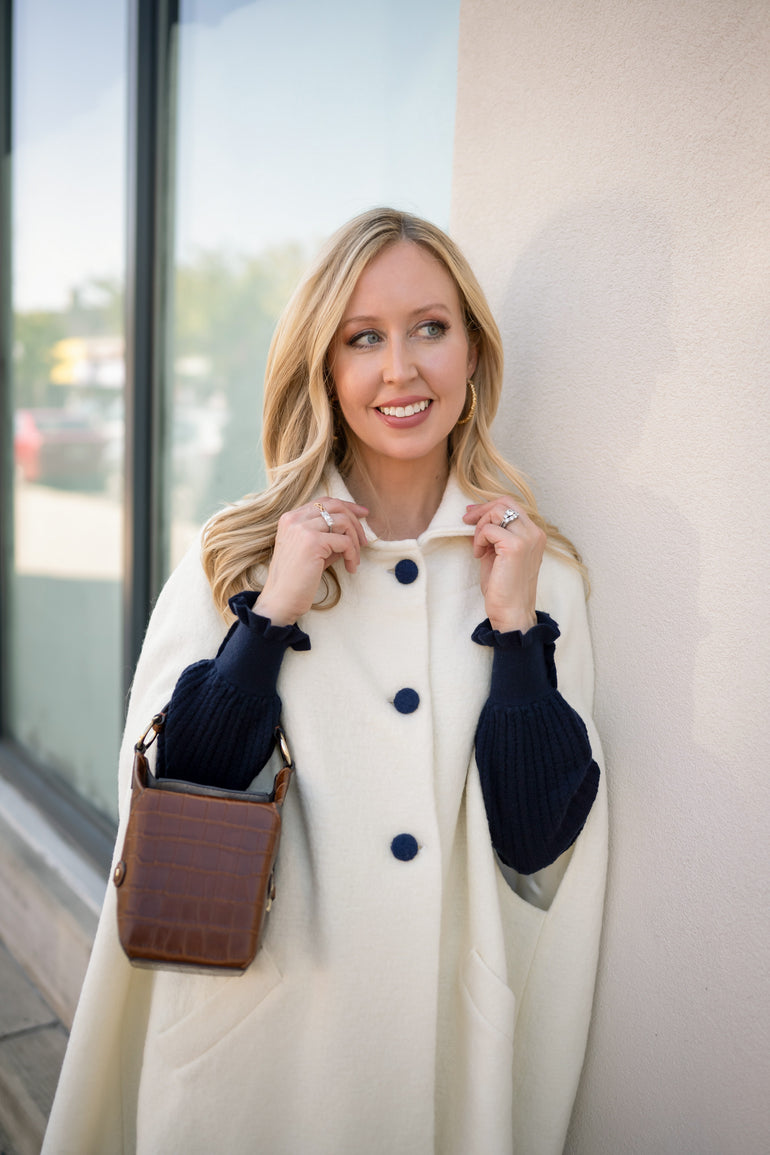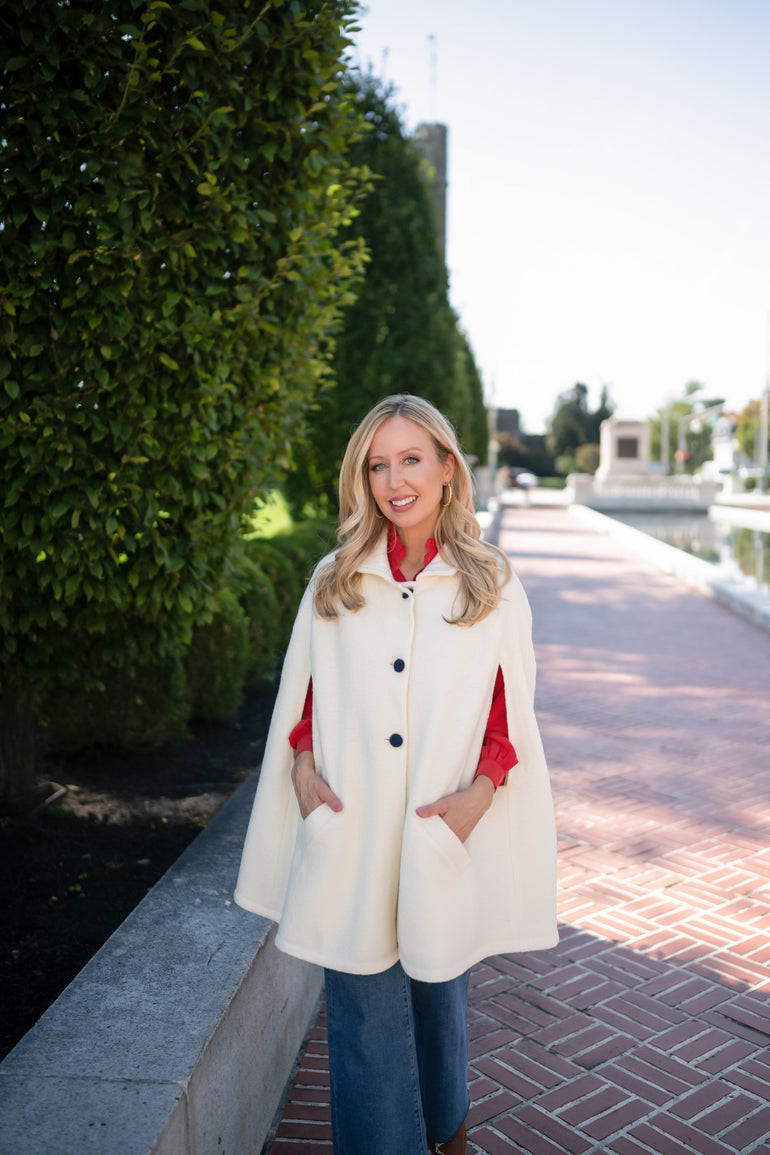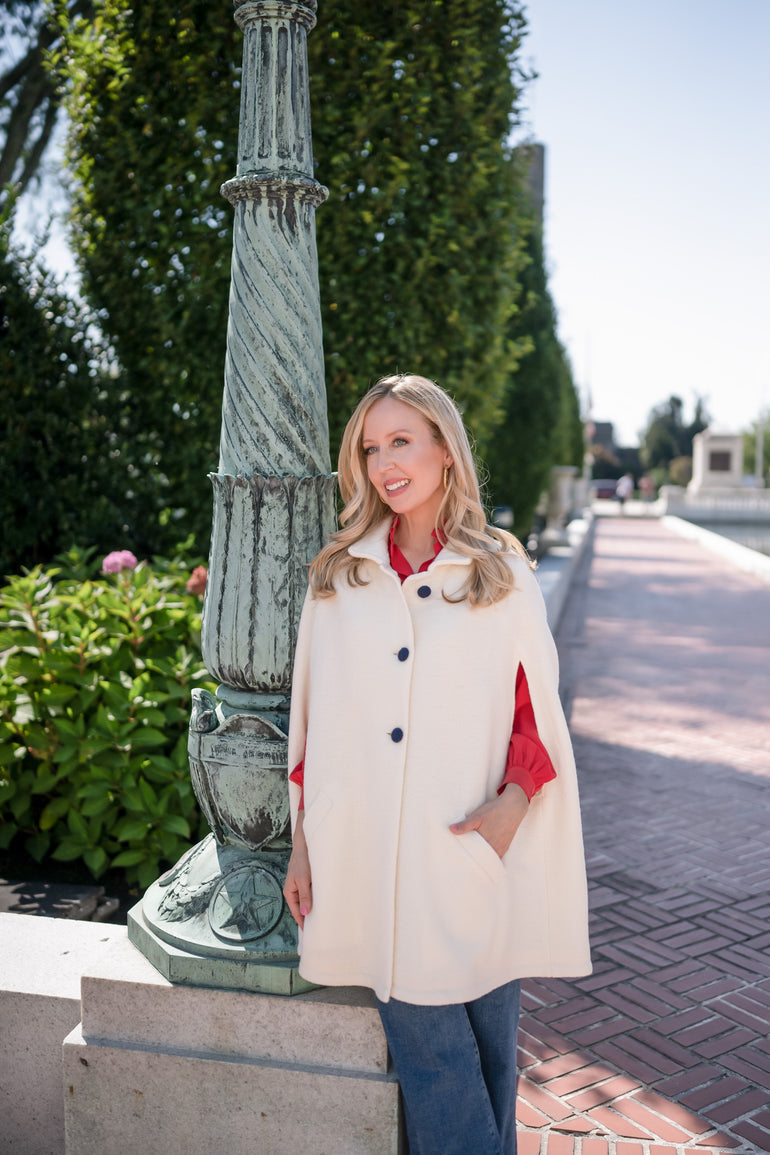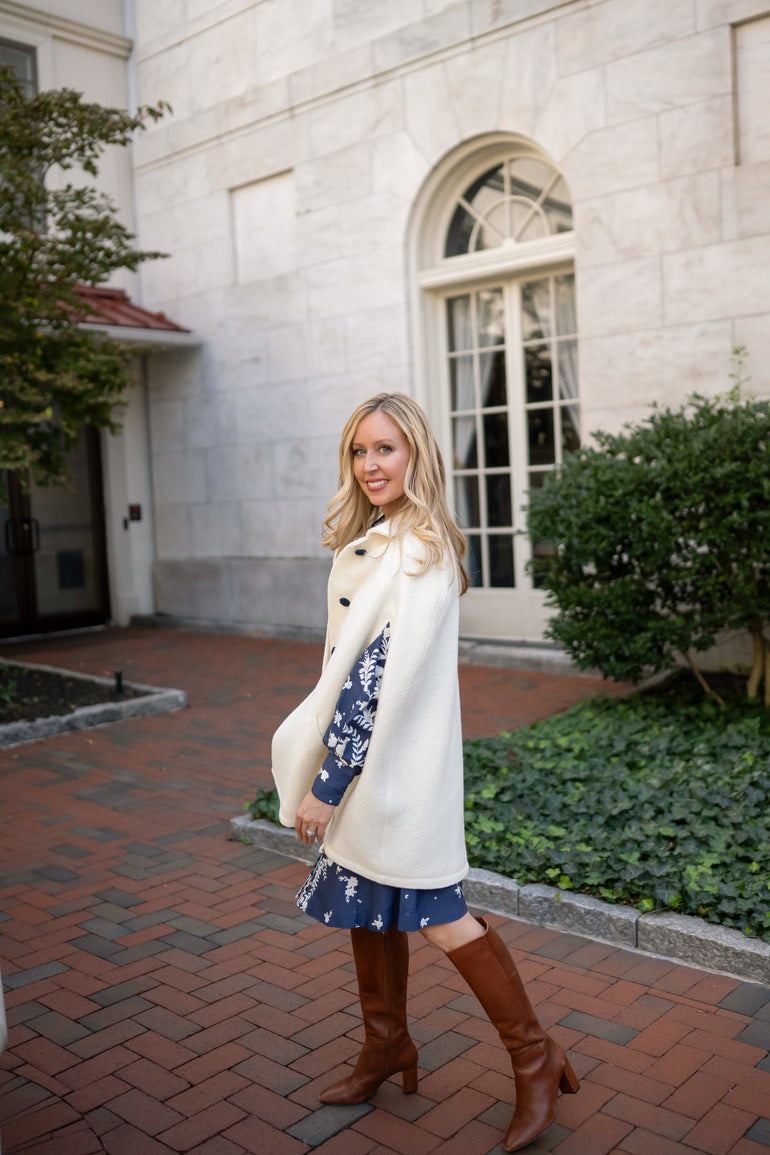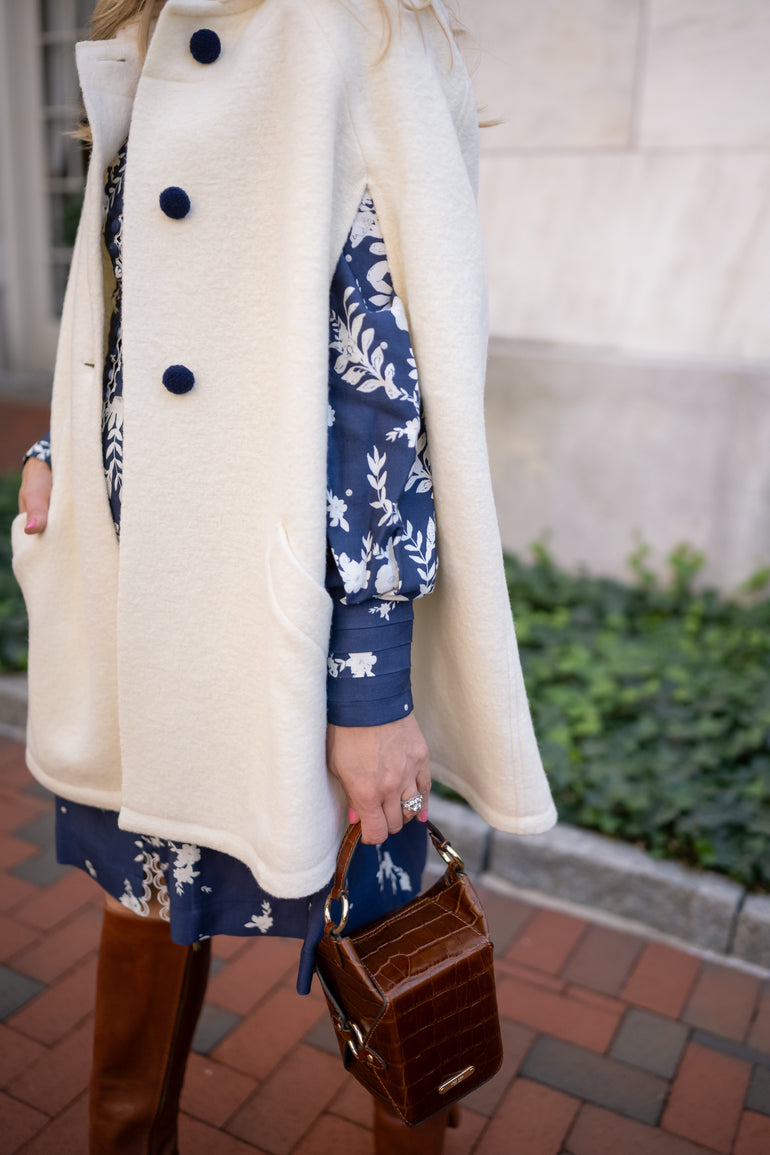 The Tara Cape, a unique cape built upon the foundation of the Giulia Cape. With three center buttons adorned in navy wool for a striking contrast against the ivory boiled wool, it exudes an air of elegance and sophistication. The inclusion of a collar gives the cape that touch of vintage charm, ensuring its timelessness. The practicality of pockets is not compromised, catering to modern needs.
The Tara Cape is not just a fashion piece; it's a well-crafted investment that adds versatility to any outfit, destined to become a treasured heirloom passed down through generations.

---
---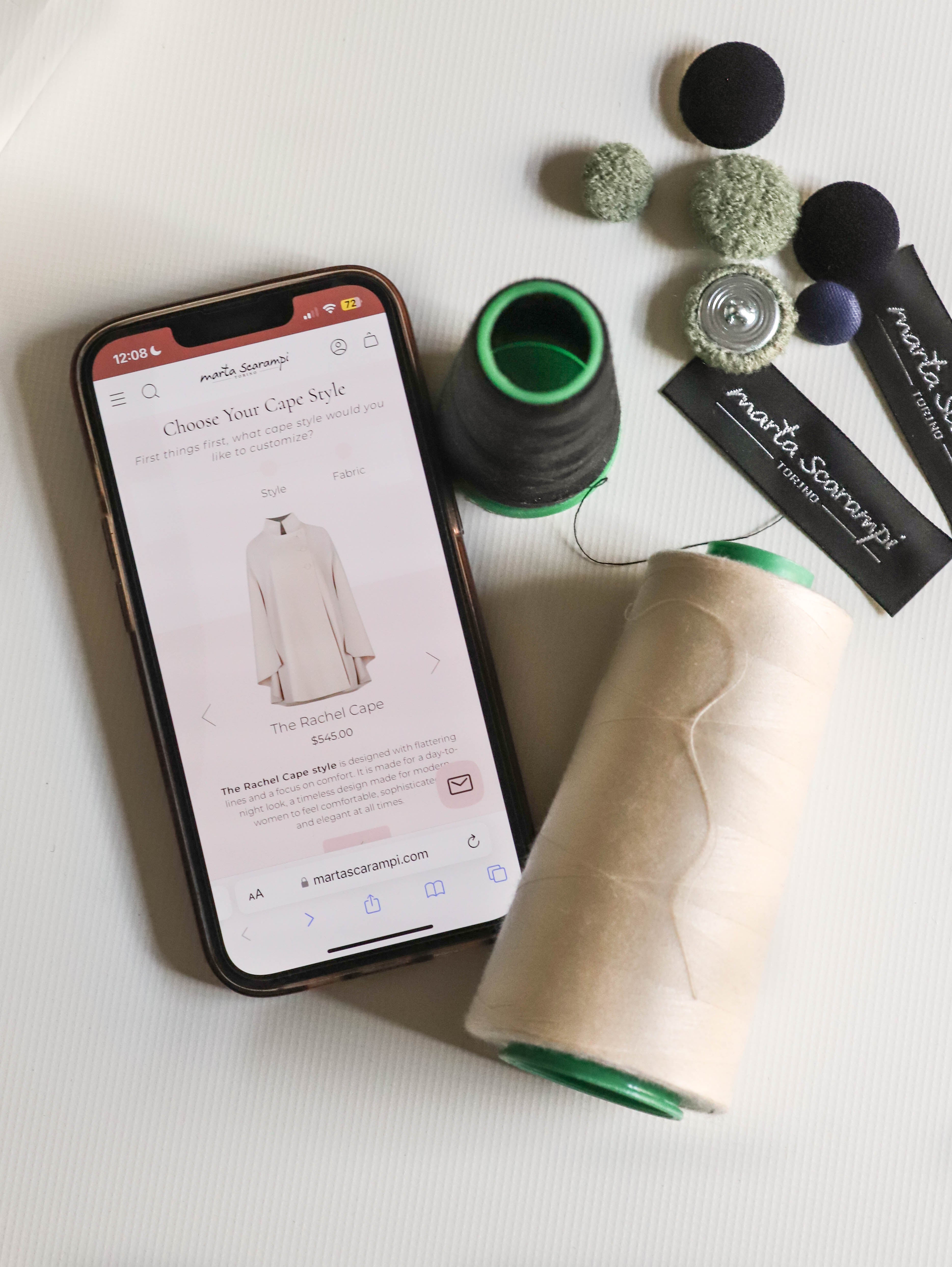 Create your Own Cape
It's your time to shine and custom create your cape. Use the Marta Scarampi Cape Builder to create your own cape.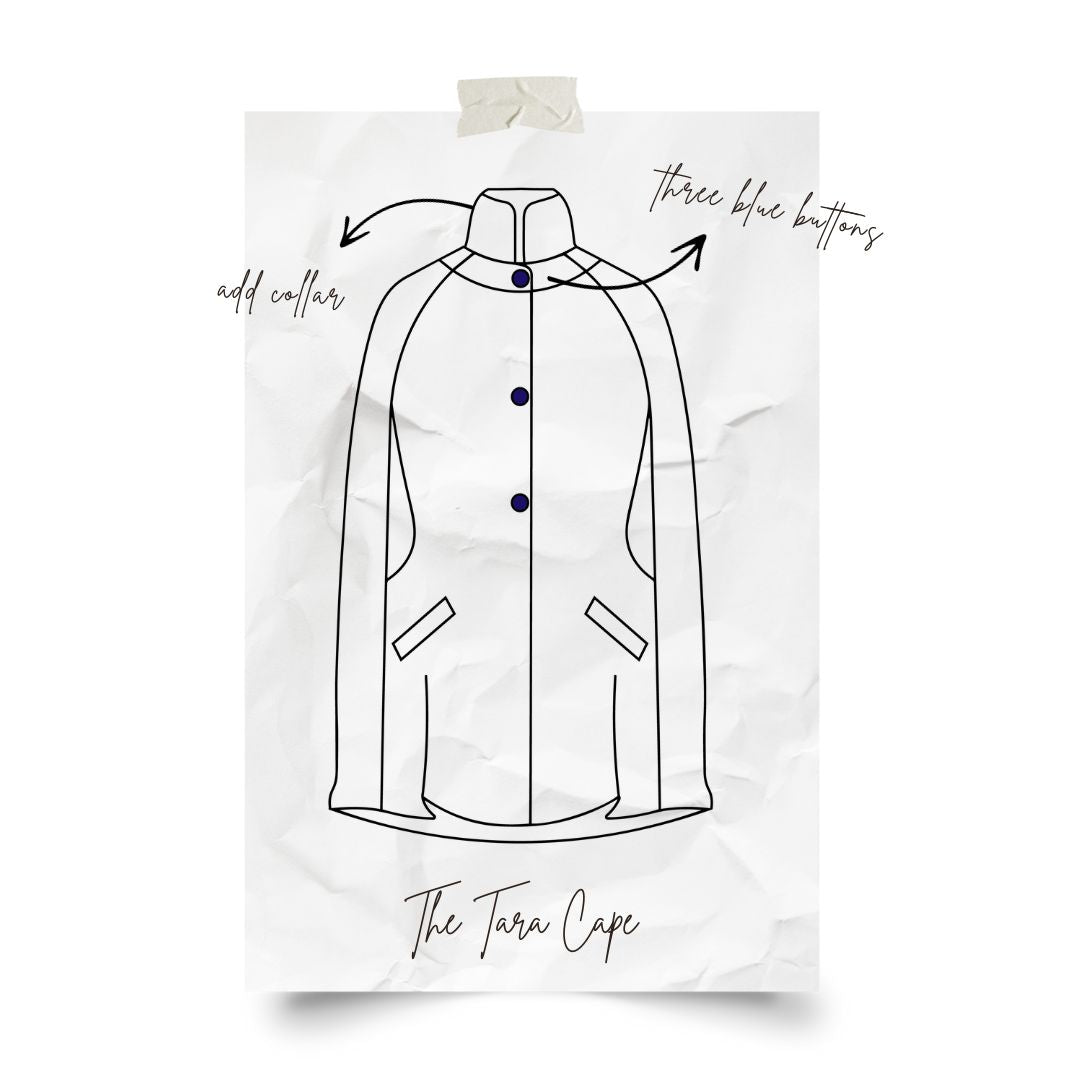 The Tara Cape
Introducing the Tara Cape: Effortless elegance and urban allure meet a hint of charm. Designed for the modern woman navigating the retro-chic city vibe, it offers a soft and unparalleled comfort. Ideal for movement, it blends style and practicality seamlessly, embracing this timeless urban lifestyle with grace.